History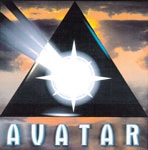 Avatar Comics was the third comic company to obtain rights to lady Death. Everything the was previously done by Crossgen is now being done by this company. Unlike Crossgen, this companie published more Lady Death comics despite the three year span it has. The company was first founded in 1996, and was already making "bad girl" comics before obtaining rights to Lady Death. This gave oppurtunities for Lady Death to do cross over specials like with Avatar's leading heroine:
Pandora
.
Comics
Characters
Ad blocker interference detected!
Wikia is a free-to-use site that makes money from advertising. We have a modified experience for viewers using ad blockers

Wikia is not accessible if you've made further modifications. Remove the custom ad blocker rule(s) and the page will load as expected.